Curbside pickup is only available at our Spottswood Avenue and Goodman Road locations.
Air Wick Car Filters & Freshens Air Freshener, Vent Clip, New Car & Ocean Drive Fragrance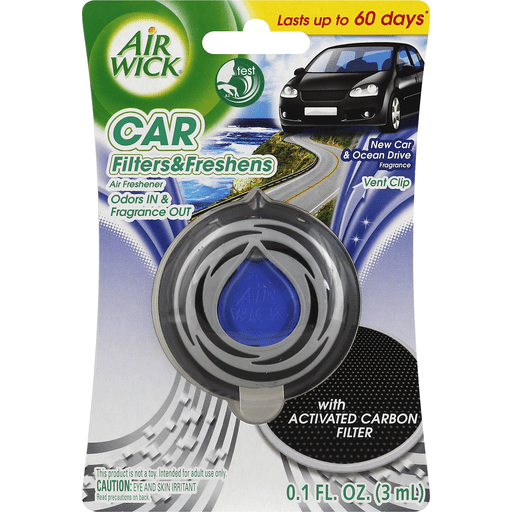 Lasts up to 60 days. Odors in & fragrance out. With activated carbon filter. Air Wick Car Filters & Freshens gives you a fresh fragrance experience: 1) Activated carbon filter physically captures odor molecules. 2) Releases waves of pure fragrance. Fragrance lasts up to 60 days. Contains adjustable fragrance setting. www.airwick.com. Made in Hungary.